Resources and services for Mātauranga Māori
Kā mihi atu kia koutou mā. Nau mai, haere mai, tauti mai hoki ki tēnei whāraki mā koutou anake. Kai konei te wāhi pai hai tūhonohono ki te nuika o kā whāraki o te Ara Ipuraki. Ka taea e koe te toro ake ki Tī Kōuka Whenua, ki te Ara Ipuraki, ki te wāhi pai mā te rakahau whakapapa hoki me ēra atu rauemi anō i konei. Tirotiro haere koe ki ētahi o kā kaupapa i roto i ēnei tuhonotaka i raro iho.
Kia ora. This page aims to link educators with Māori information and resources to assist teaching and learning.
Using the library
Services
We have Māori staff available to help you.
Homework help
Children can find helpful resources online in our homework zone.
The Source is our comprehensive selection of encyclopedias, online magazines and other resources.
Research and study
Please encourage your students to ask for assistance if they are having trouble finding resources. They may also ring us, submit a question online, or use our LiveOnline service.
Librarians are trained to assist with research, however if asked to do in-depth research some charges may apply.
If the required resources are not available in our libraries, we may be able to source them for you through our interloan service.
Membership
It is free to join the Library.
If you intend to bring a group of students in for enrolment, it is a good idea to ring the library beforehand to arrange a time — see our Contact Us page for contact details.
Māori resources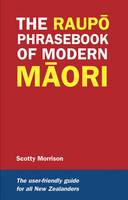 Search for Māori resources using our BiblioCommons catalogue. Useful searches include:
Māori resources on our website
The Māori section of our website includes information on a variety of subjects:
Tī Kōuka Whenua is a unique resource that explores the vibrant Māori heritage of Christchurch and the wider Canterbury region.
Te Kerēme is a selective index to the Ngāi Tahu claim. It provides volume and page number references to material from the Ngāi Tahu Māori Trust Board Claim before the Waitangi Tribunal.
Ara Ipurangi is our directory of Māori websites. We link to categories from Hauora (health) to Whenua (land).
Matariki Teachers' Resources
Christchurch City Libraries has created a Matariki learning resource pack for teachers of pupils in Years 1 to 8. Full of practical examples and ideas, this resource can be used to incorporate Matariki into subjects such as art, dance, English, science, social science and social studies.
Download the Matariki Teachers' Resource pack [494Kb PDF].
CINCH — Community Information Christchurch
Some relevant organisations listed in CINCH: