Collections
This page lists all the major collections and types of resources held in our libraries. It is in alphabetical order. Some of our collections are unavailable due to library closures.
Adult literacy
Aotearoa New Zealand Centre
The Aotearoa New Zealand Centre collects both contemporary and historical material, in a variety of formats, about New Zealand, and in particular about the Canterbury region. It is both a research and a heritage resource and includes several specialised collections. Material held in this collection is not available for loan.
Since the closure of the earthquake-damaged Central Library, some Aotearoa New Zealand Centre resources have been relocated to Central Library Peterborough and Central Library Tuam. Other resources may be in storage or archived but available on request.
Archives
A collection of archives of local organisations, ephemera, manuscripts, oral history and photographs. The Archives and Research collection is available to view by appointment.
Art collection
Christchurch City Libraries has a policy of enhancing its library buildings with artworks.
Audiobooks and talking books
We have audiobooks in a number of formats including CDs, MP3 CDs, tapes and Playaway audiobooks. Audiobooks can also be downloaded through OverDrive.
You can restrict your searches of our catalogue to only show results for a talking books by using the material type drop-down box on the catalogue search page.
To find Playaway audiobooks, keyword search using Playaway.
To find MP3 CD audiobooks, keyword search using MP3 CD.
A subject search for Talking books will display everything we have in CD, cassette and MP3 CD format.
See also our services that bring the library to you.
Bestseller collection
This collection aims to provide a selection of the biggest selling fiction, non-fiction, CD and DVD titles of the moment. Bestseller collection items may not have holds placed on them.
Biographies
All libraries have a wide range of biographies.
Butler Collection
A collection of books by and about Samuel Butler (1835-1902).
CDs
Libraries have an extensive collection of CDs covering classical, rock jazz, film, musicals, ethnic, country, and more.
CD-ROMs
Our libraries have CD-ROMs that you can borrow for free.
Children's collections
All our libraries have a wide range of children's books, music and story cassettes, CDs, CD-ROMs, magazines, DVDs and videos. Some libraries have posters for borrowing. Books for special situations, such as birth, growing up, first experiences and feelings are held in most libraries.
Computers in the library
We offer access to personal computers in our libraries for accessing the Source and internet resources as well as word processing, spreadsheets and other common tasks. We also offer wireless access to the internet at many libraries.
DVDs
Latest DVDs are held in the bestseller collections and include classic and contemporary films, comedy, musicals, etc.
Older movies, documentaries and specialist material, art house movies, classic movies, television shows may be in our general DVD collection. Children's DVDs are also available at all of our libraries.
E-books — electronic books
E-books are available to library members through the Source. Please note not all e-books are downloadable. OverDrive offers downloadable e-books. Other vendors include Safari, Credo Reference, Tumblebooks, Gale Virtual Reference Library and Oxford Reference.
English language skills
This collection includes Adult Literacy and ESOL resources. It is a special collection of books to help people develop their reading and writing skills. It is also used by new settlers learning English. These resources are found in most of our larger libraries.
Family History Collection
A collection of genealogical material such as transcripts of baptism, burial, headstone and marriage records, directories, electoral rolls, and microform resources containing information about New Zealanders and people coming to New Zealand.
Fiction
All our libraries hold extensive fiction collections for adults, children and young adults. Fiction is also held in other formats such as talking books and large print and in languages other than English.
Fiction books are shelved in alphabetical order by author's surname.
In some libraries the fiction is shelved alphabetically in categories e.g. mystery, adventure.
Games
Find out about games and gaming consoles available in some of our libraries.
Godley Gifts
The Godley Gifts is a collection of essays, watercolours and the children's story Seadrift, by early Canterbury settler James FitzGerald. In 2007 a limited edition, finely-bound, facsimile set was produced in Christchurch. On 16 December 2009, one of these sets, appropriately number 59, was gifted to Christchurch City Libraries by the J. R. Godley Trust in honour of the 150th anniversary of the libraries' founding in 1859.
Government publications
A comprehensive range of Central and Local Government publications including Parliamentary papers, legislation, statistics, official reports, annual plans and annual reports, district schemes and other planning documents.
Some relevant material from this collection is available at Central Library Tuam.
Some early, fragile items in the collection are only available to view by appointment at our Archives and Research collection.
Internet
We offer free internet at all our libraries except the Mobile Library. There is also wifi at most libraries.
Jigsaws
Jigsaws are available for exchange at the following libraries: Akaroa, Halswell, Linwood, Little River, New Brighton, Redwood, and Shirley. Hornby Library jigsaws are held at the Community Care shop in the same building. The Community Care shop is open Monday to Friday, 9:30am – 3:30pm.
Large print
A range of fiction and non-fiction titles is available in large print. You can restrict your searches of our catalogue to only show results for Large Print by using the format section in our Advanced Search.
Magazines
Our magazine collection covers the spectrum, from Aero Modeller to Vogue. All libraries have borrowing collections, whilst most of the reference magazines are held at Central Library Peterborough. A wide range of magazine content can also be accessed online through the Source.
Find out how magazines and other serials are displayed in the catalogue and how to place holds on specific issues.
New Zealand magazines can be found in the Source databases. Try:
Māori
Material on Māori subjects or which present a Māori perspective on a subject, or by authors who identify as Māori and Māori language publications.
Maps
Contemporary and historical maps of Christchurch and Canterbury, current New Zealand topographical maps, street maps, National Park and track maps, soil and geological maps and nautical charts for local areas are held in the Aotearoa New Zealand Centre. This collection is currently unavailable.
Margaret Mahy Collection
A collection of New Zealand children's and young adult books from the nineteenth century to the present day named in honour of the New Zealand author and former Christchurch City Libraries' Children's Librarian, Margaret Mahy.
Marsh Collection
A collection of books by and about Ngaio Marsh (1895-1982). It includes translations of most of her works into other languages.
Merton Collection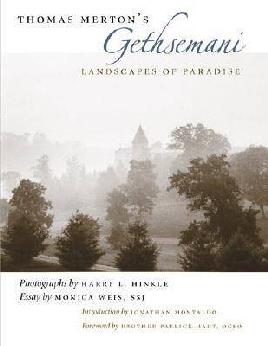 A collection of books, pamphlets and papers by and about Thomas Merton (1915-1968), a Trappist monk. Merton's father was a New Zealander and two of his aunts lived in Christchurch. Donations in 1969 by the aunts, Agnes and Beatrice Merton, formed the basis of the collection to which the Library has added significant new publications since.
Mother tongue
See World Languages.
Motor manuals
Manuals for cars, commercial vehicles, motor cycles, outboard motors, small engines, etc are available for borrowing and reference at Central Library Tuam (which holds the bulk of the former Central Library collection), New Brighton, Shirley, Upper Riccarton, Fendalton and Papanui libraries.
Music
Some of extensive collection of music scores and sheet music is available at Central Library Tuam. The rest is in storage but may be requested (See placing holds).
Nautical Collection
The Nautical Collection is a small donated collection held at Lyttelton Library, comprising of items dedicated to seafaring life, ships and shipping. It is mainly non fiction with a few fiction titles.
New Brighton Local History Collection
Newspaper and other clippings and photographs that have been collected over the past ten years.
Newspapers
A selection of major New Zealand newspapers is held across the network. A complete run of the Christchurch Press is kept on microfilm at the Central Library Peterborough. Other major Christchurch newspapers dating from 1851 are also held.
Newton Collection
A small collection of mountaineering books, pamphlets and serials donated by Henry Newton.
Ngāi Tahu Collection / Ngā Rākau Teitei e Iwa
Material relating to the Ngāi Tahu claim and general books about Ngāi Tahu or written by Ngāi Tahu authors.
Non-fiction
All our libraries hold non-fiction collections for adults, children and young adults. Non-fiction is also held in other formats such as talking books and large print.
The Peace Library
Christchurch City Libraries has a large collection of material about the Peace Movement in New Zealand. The collection of books and magazines is held in trust by Christchurch City Libraries for the Peace Foundation and the Women's International League for Peace. Archival material is held by the Macmillan Brown Library, University of Canterbury, and other material is held by the Canterbury Museum.
Photographs
Our photographs collection has been sourced from newspapers, archives, books, reports and donations from private collections. Photographs can be searched for through our catalogue. A substantial number have been digitised.
Photographs held only in physical form are held at Central Library Tuam in the Aotearoa New Zealand area.
Material held in this collection is not available for loan.
Playaway
See Audiobooks and talking books.
The Source
We subscribe to a wide range of online resources which provide access to articles from thousands of magazines and professional journals, newspapers and encyclopedias and other reference works. Most of these are available online to library members with PINs but some can only be used in our libraries.
Sky TV
Selected channels available at South Library.
More information about Sky TV.
Standards
Current New Zealand Standards (NZS), and joint Australian/New Zealand Standards (AS/NZS) are available online at any of our libraries and can be borrowed from Central Library Peterborough.
Statistics
All statistical publications originating from Statistics New Zealand including census information.
Other statistical reports produced by government departments including statistics from the National Health Information Service.
This collection is currently unavailable.
Talking books
See Audiobooks and talking books.
Telephone directories
New Zealand telephone directories are held at all libraries, except the Mobile Library. Many directories are also available online.
Theses
The library as a collection of theses which complement and add depth to the collection such as theses in geography, history or politics with local content, artistic, literary and cultural topics which have few other printed resources, and those which include research conducted in Christchurch or Canterbury.
This collection is currently unavailable
More information about our theses collection.
Waitangi Tribunal Reports / Ngā Rīpoata o Waitangi
A collection of Tribunal reports and information on the claims settlement process.
World languages
To reflect the diversity of new settlers to Christchurch we now have growing collections of fiction and some non-fiction in Afrikaans, Arabic, Chinese, Dutch, French, German, Japanese, Korean, Persian, Polish, Russian, Spanish, Thai, and Vietnamese.
Young adults
Collections of fiction, non-fiction, graphic novels and magazines for young adults, are held at all libraries.