Ron Mueck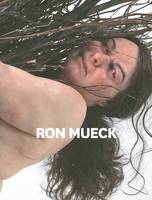 Ron Mueck is an Australian born sculptor renowned for his hyperrealistic sculptures of people. He worked in Australia and in the United Kingdom as a model maker and puppeteer for film, television and advertising. In the 1990s he moved from working on props and animatronics to creating art.
He was introduced by his mother-in-law Paula Rego to acclaimed art collector Charles Saatchi, who began to collect Mueck's art.
His sculpture Dead Dad featured in the notorious 1997 Royal Academy exhibition Sensation. This piece garnered him a lot of attention and illustrated his trademark effects — emotional intensity, use of compelling realistic detail and sensitive use of scale (the sculpture is a miniaturized representation of his own father).

His first solo exhibition took place in 1998 and his work has since been exhibited worldwide.
Christchurch Art Gallery Te Puna o Waiwhetu is playing host to the Ron Mueck exhibition from 2 October 2010 to 23 January 2011.
Check the Gallery's Events programme for lectures, talks and other activities about Ron Mueck and his work.
Library resources
Online perspectives
Our blog posts on the exhibition.
Our photos of the exhibition on Flickr.
Christchurch Art Gallery goes behind the scenes of the exhibition.
Christchurch writer and blogger Adrienne reported on the Mueck exhibition when it featured at the National Gallery of Victoria, Melbourne.
TVNZ's Close Up programme on Mueck's creations.
LIFE gallery of images of Mueck's sculptures.