New Zealand Music Month
Our theme for May is music as our libraries become the venues for some excellent gigs for NZ Music Month. We are also offering a 30% discount on CDs in May.
The launch event on 1 May features The Eastern, Luckless, and Katie Thompson.
Bands and musicians playing include Doc Sanchez, Helen Webby, Carmel Courtney, and a special event at Aranui Library starring Merchants of Flow and Imprint.
Freegal
Christchurch music lovers – get excited. Freegal is here. This downloadable music service lets you access Sony Music's catalogue of artists and their works from A Sunny Day in Glasgow to ZZ Top.
The cool thing about Freegal is it includes the hottest, new stuff but also obscure and hard-to-find rarities.
You can download up to three songs (MP3 format) per week. Find out more about Freegal.
Music
Our Music section contains treasures:
Auckland Writers and Readers Festival
Christchurch City Libraries connects you with the Auckland Writers and Readers Festival 15-19 May.
A team of librarians will be reporting back via blog posts and interviews.
It's an opportunity to share in a festival of ideas and literature – New Zealand's largest literary event.
Music in the Source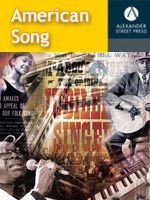 What is the Source? It includes essential guides and research tools like encyclopedias and dictionaries, online newspapers, music, video, audiobooks and e–books. All you need is your library card number and PIN.
Music in pictures
Have a look at our musical images.
Picturing Canterbury explores some photographic treats from our collection.
Get the latest from Christchurch City Libraries
Next month's theme
In June we will go all wintry and look at winter sports and indoor pursuits.
Previous themes
Although we don't archive each month's theme, you should be able to find all previously published material by searching our website. However, if you have a specific request or need help to find what you're looking for, contact us by email or telephone.